FOR THE GENERATIONS TO COME
Fireteller is committed to capturing the heart of your wedding day with an extraordinary wedding video. From the personal and intimate moments to the grandeur of ceremony and celebration, we are there to document your day with class and elegance.
The moving image captures so much life and emotion. It's the little moments – the tear in the father of the bride's eye as he gives his daughter away, the nervous stumble of the groom as he reflects on a special memory during his speech, or the joy of seeing an old friend who has journeyed from overseas – that could be missed on the day but will be captured in your wedding video.
"We just wanted to thank you both for your amazing work!! It was so incredible to relive that day all over again!! You guys were able to capture our personalities so well!! And every single song you chose was perfect!! THANK YOU!!! We'll never forget it!"
Wedding films are for generations to come. When our hair has turned grey, wrinkles have creased our faces and the memory of the day all but disappeared, the wedding film remains. We would have loved to see our parents get married and we design our wedding packages as heirlooms to pass down the family tree.
"WE LOVE IT! Thank you so much for shooting for us and we were so happy to have you guys there. Our family and guests both loved you both as well! We have watched it over and over and shown all our friends and family already."
At Fireteller Wedding Films, we simply love what we do, and we take the utmost care in crafting your wedding films. We create a bespoke, personalised viewing experience for you and your family to cherish forever. Don't make the mistake of forgetting your wedding videography. Contact us today to have a chat.
"A massive thanks from both Bhavesh and I! We absolutely and totally love our wedding videos! We have enjoyed watching each and every one of them, and notice a special moment every time we do. They are perfect, you guys have done an amazing job!"
Our Wedding Film Package first includes an initial meeting to design your wedding film. We conduct this in-person if possible. In this meeting we find out all about you and what you want from your wedding film. We talk through your schedule (no matter what stage it is in). We talk style and shots. We list what songs you want, and much more.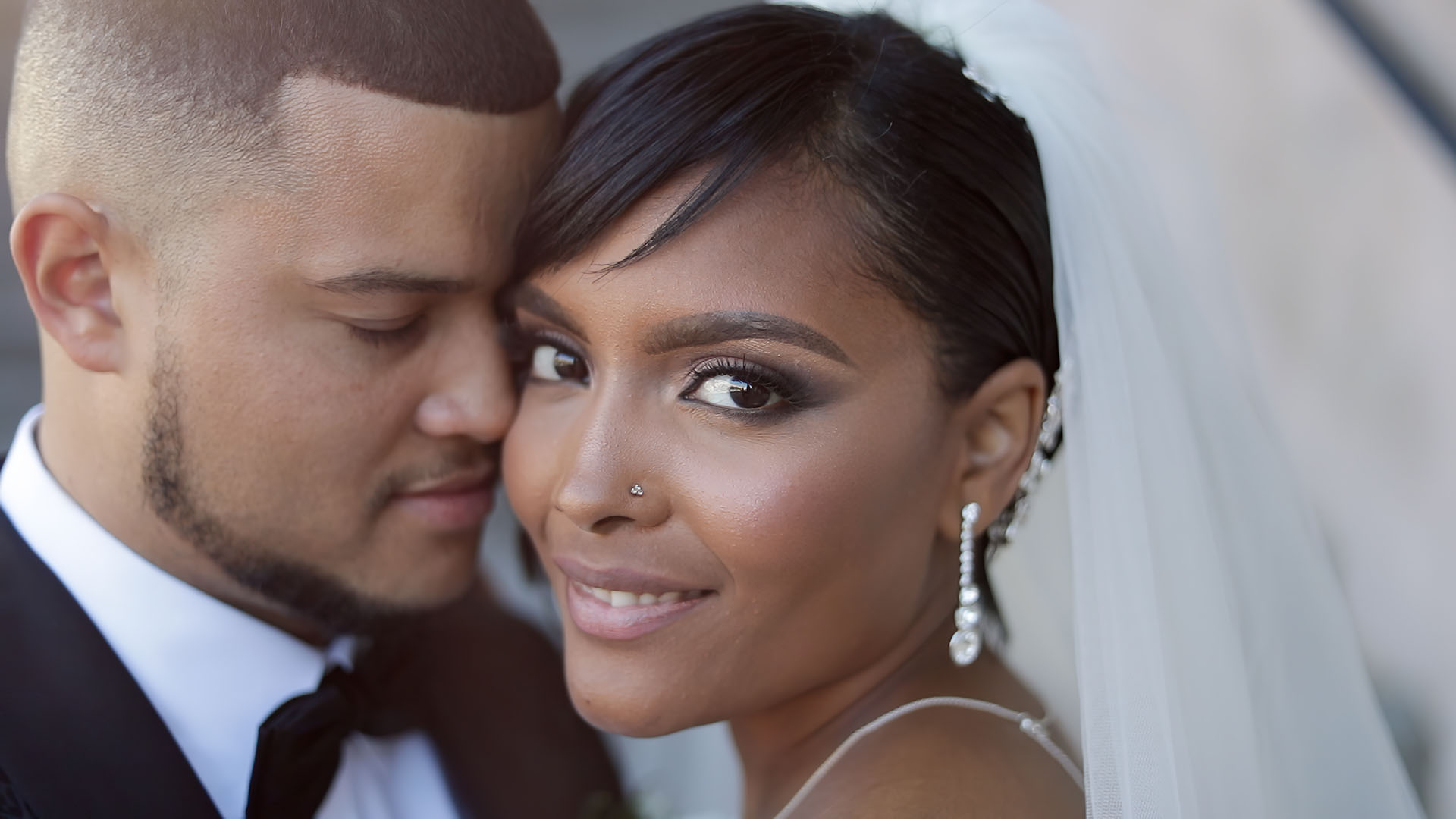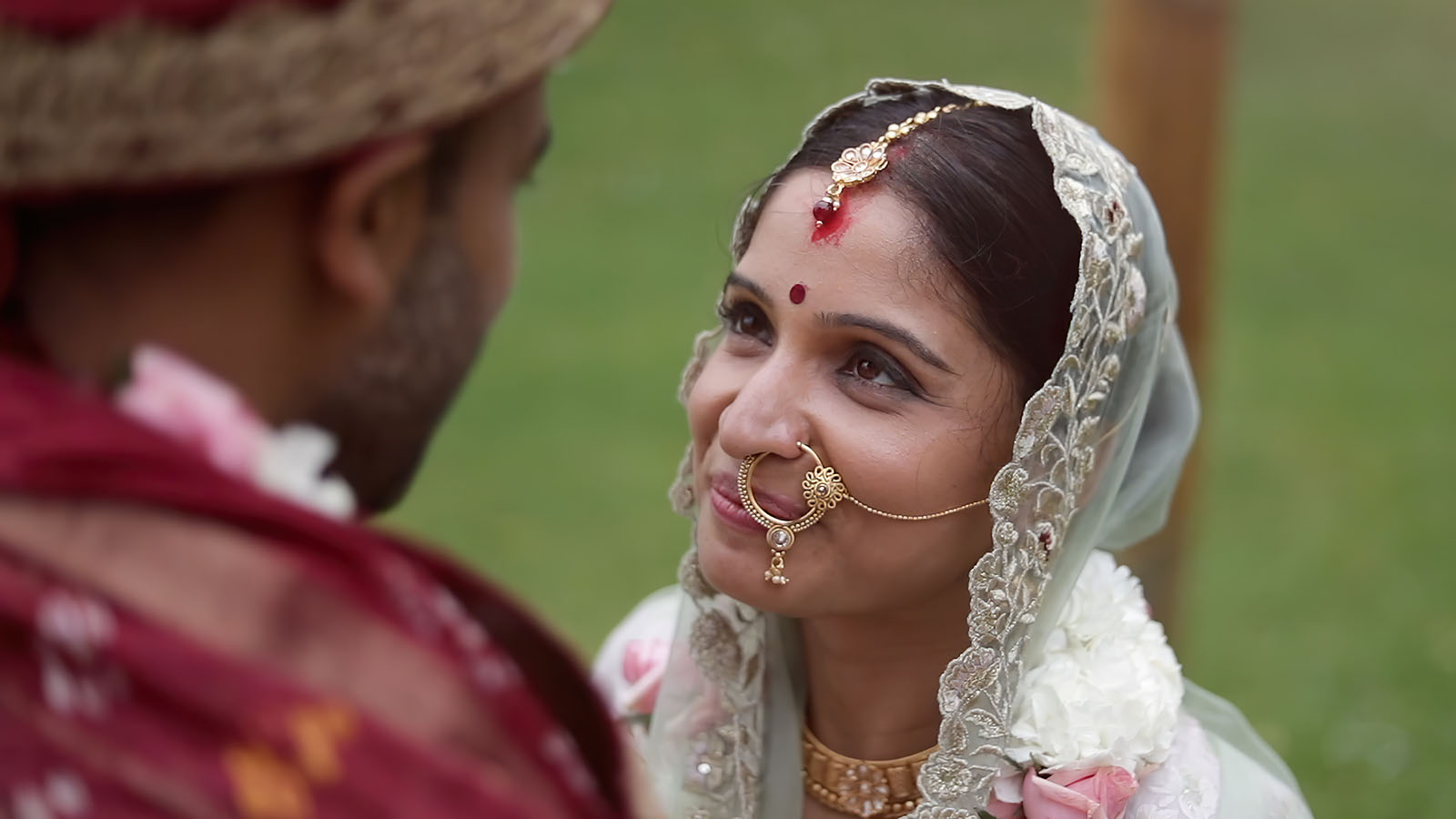 On your wedding day you just want to enjoy it, and it's easy to miss a lot of great moments. That's why when we shoot your wedding, we have unlimited hours*. Most other videographers limit the hours at your wedding- we don't. This makes a huge difference as you don't have to worry about trying to fit everything into a tight schedule.
We film your wedding with multiple cameras shooting 4K & HD professional video. We are a professional videography business, so all our video and audio equipment is top-of -the-line. We use steady-cams for beautiful cinematic footage.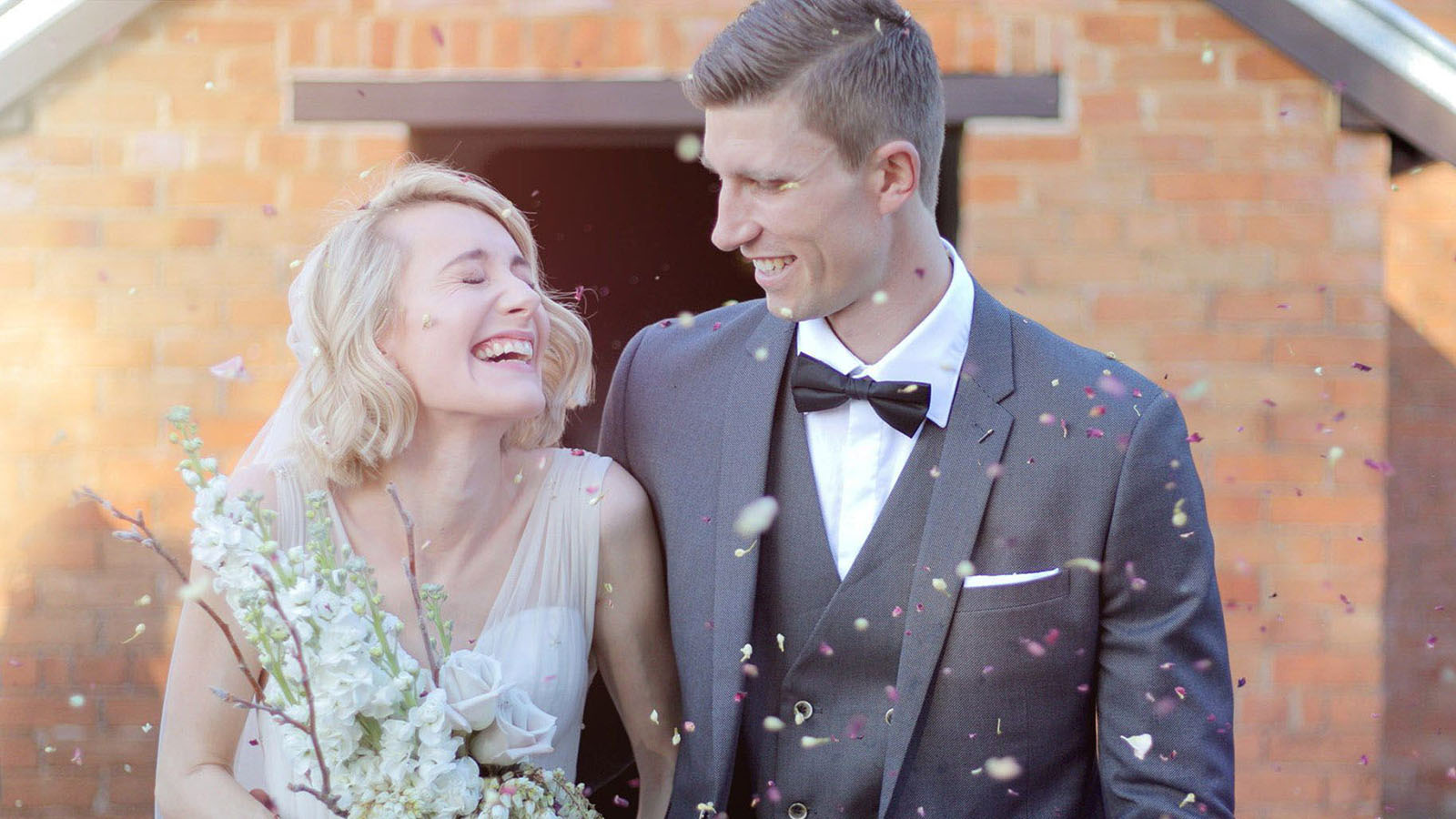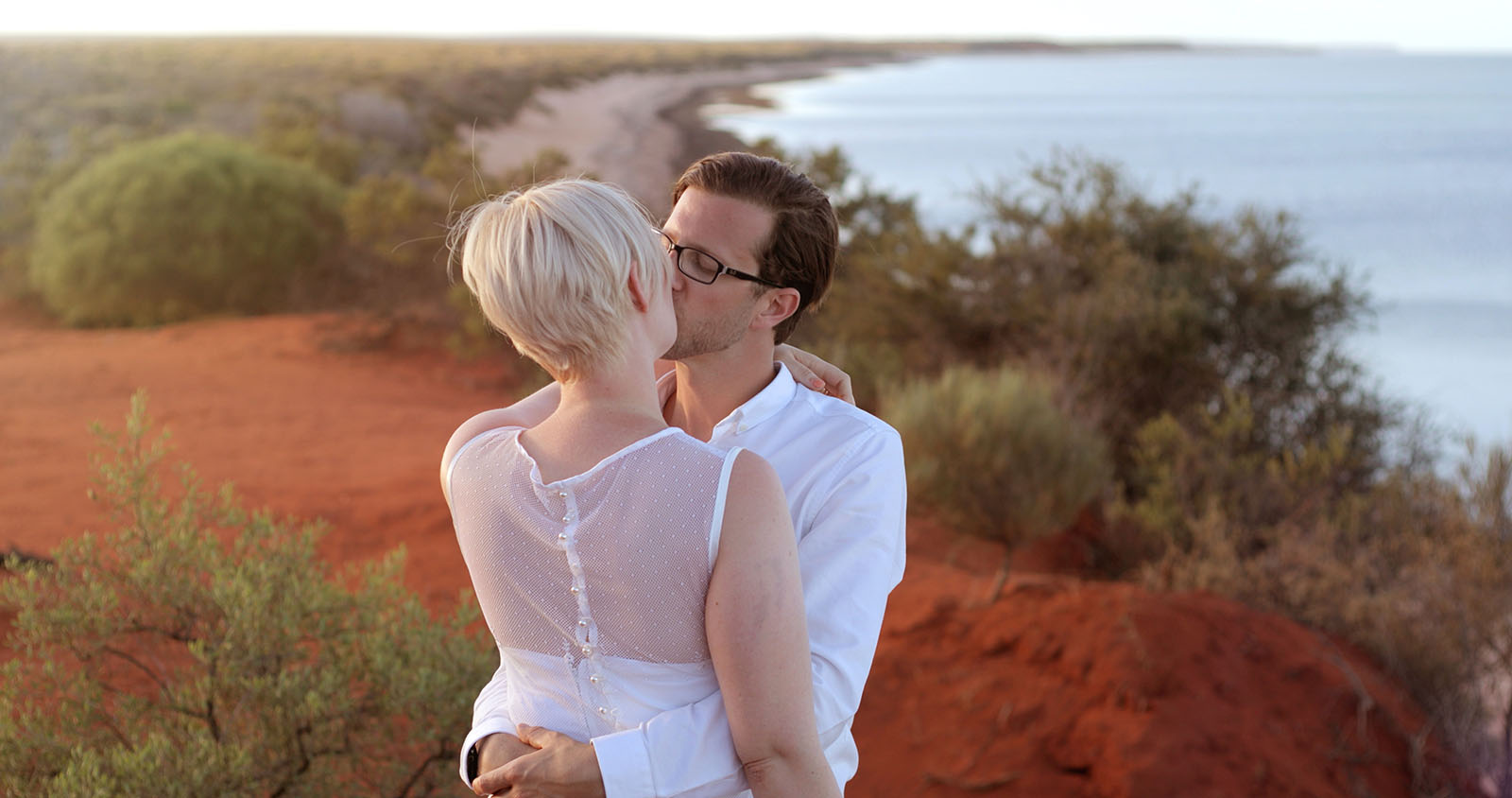 During your wedding, without interruptions, we secretly take aside your bridal party and close family, one by one, and ask them to give you and your partner an on-camera personal message. You won't even know we are doing it. We collate these messages into a beautiful personal film that you can listen to years after your wedding. We also use these messages thoughout your highlight films.
Imagine watching your wedding ceremony in virtual reality! Included in your wedding package, and on top of your standard full ceremony film, we provide you with a fun 360-degree view of your ceremony. You can watch it with VR goggles or just move your phone around to see your guests at your wedding.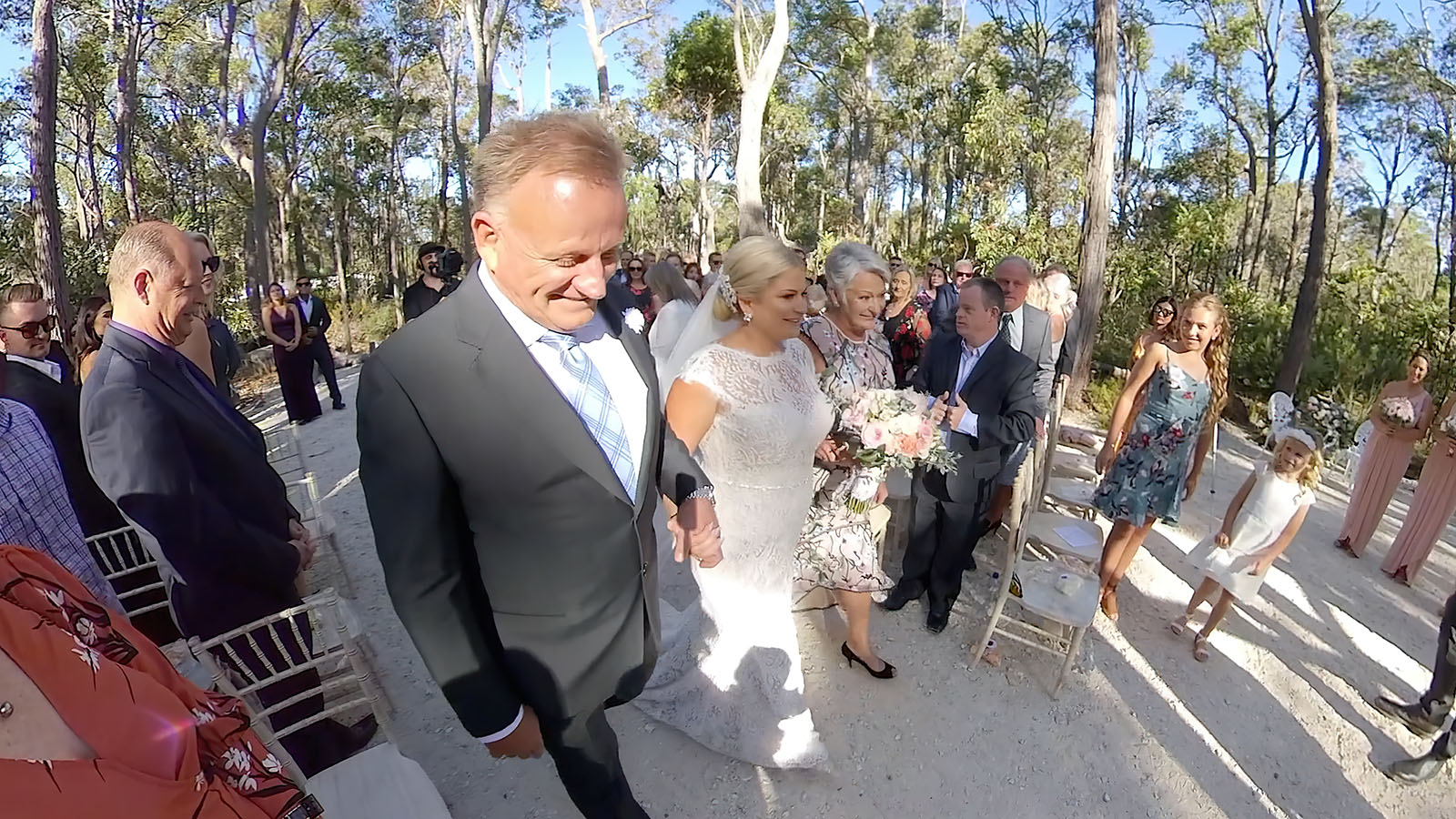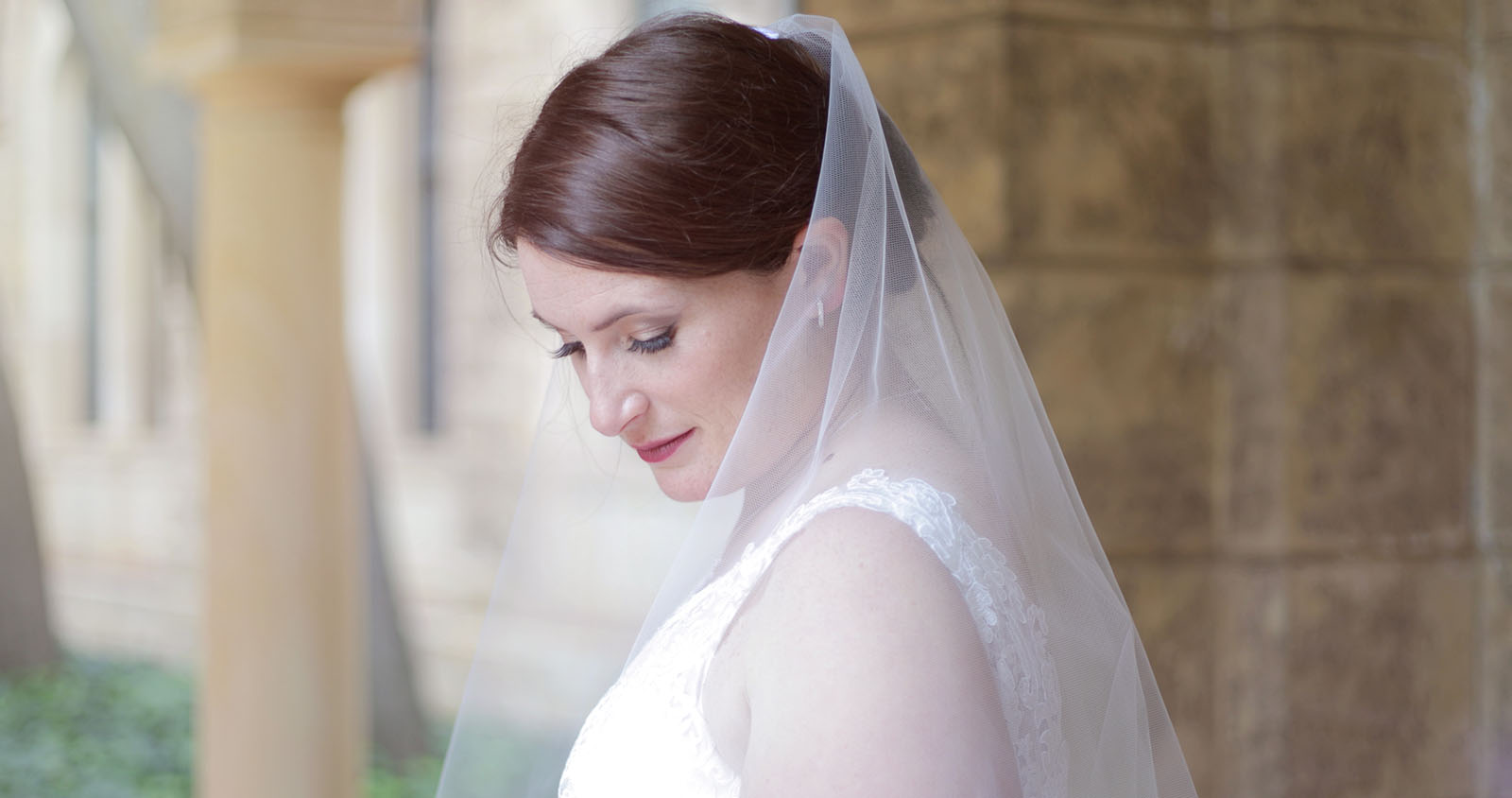 A 12-15-minute highlight short film
Your full ceremony in real-time
All the speeches in full
A 1-minute highlight film perfect for you to share on social media
Special messages from your bridal party and close family
AND a second ceremony video in 360-degree Virtual Reality!
Your films will also be housed on a private website so friends and family can stream your wedding films or download them anywhere in the world. A great way to share your special day with those who couldn't attend your wedding.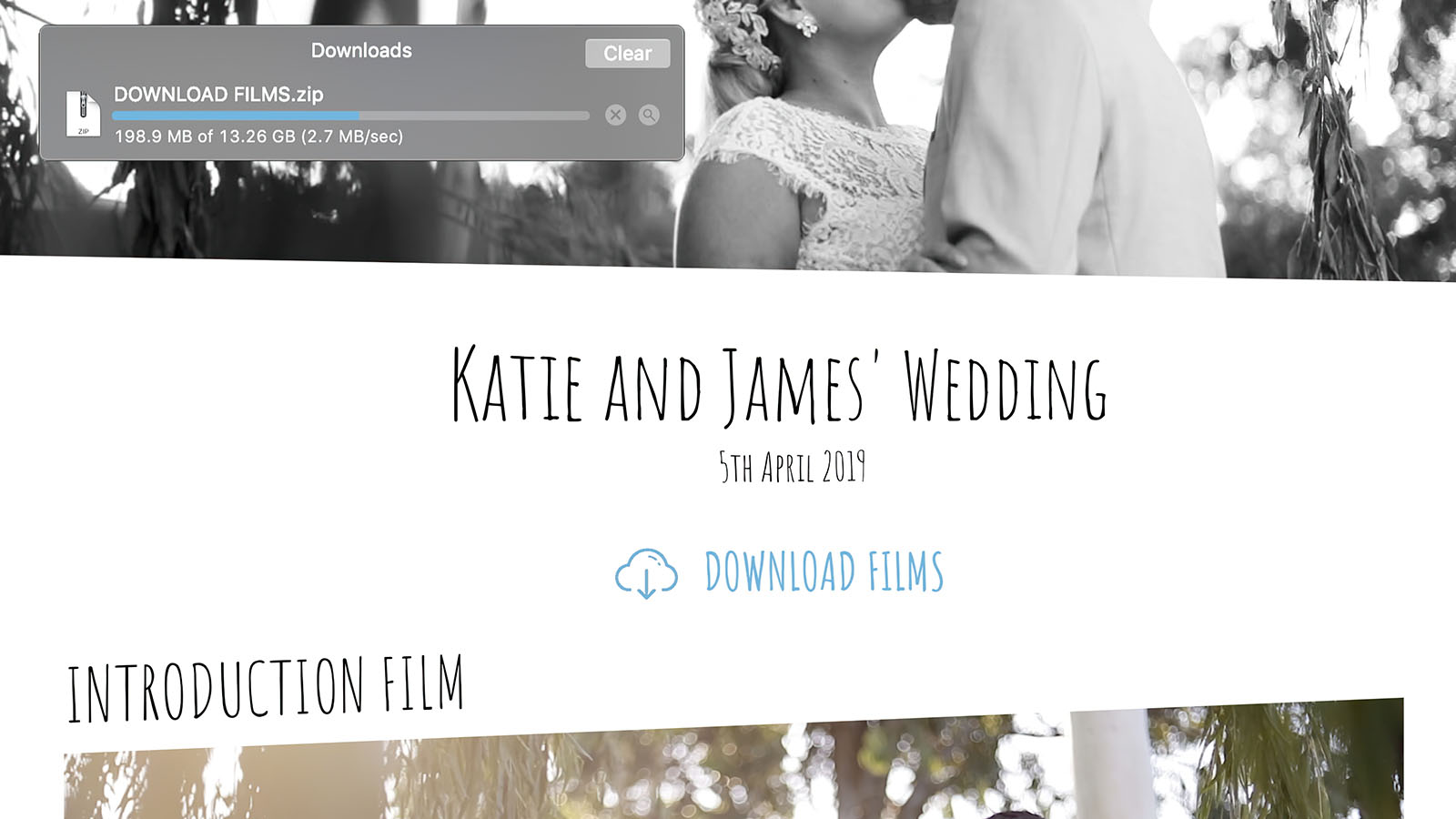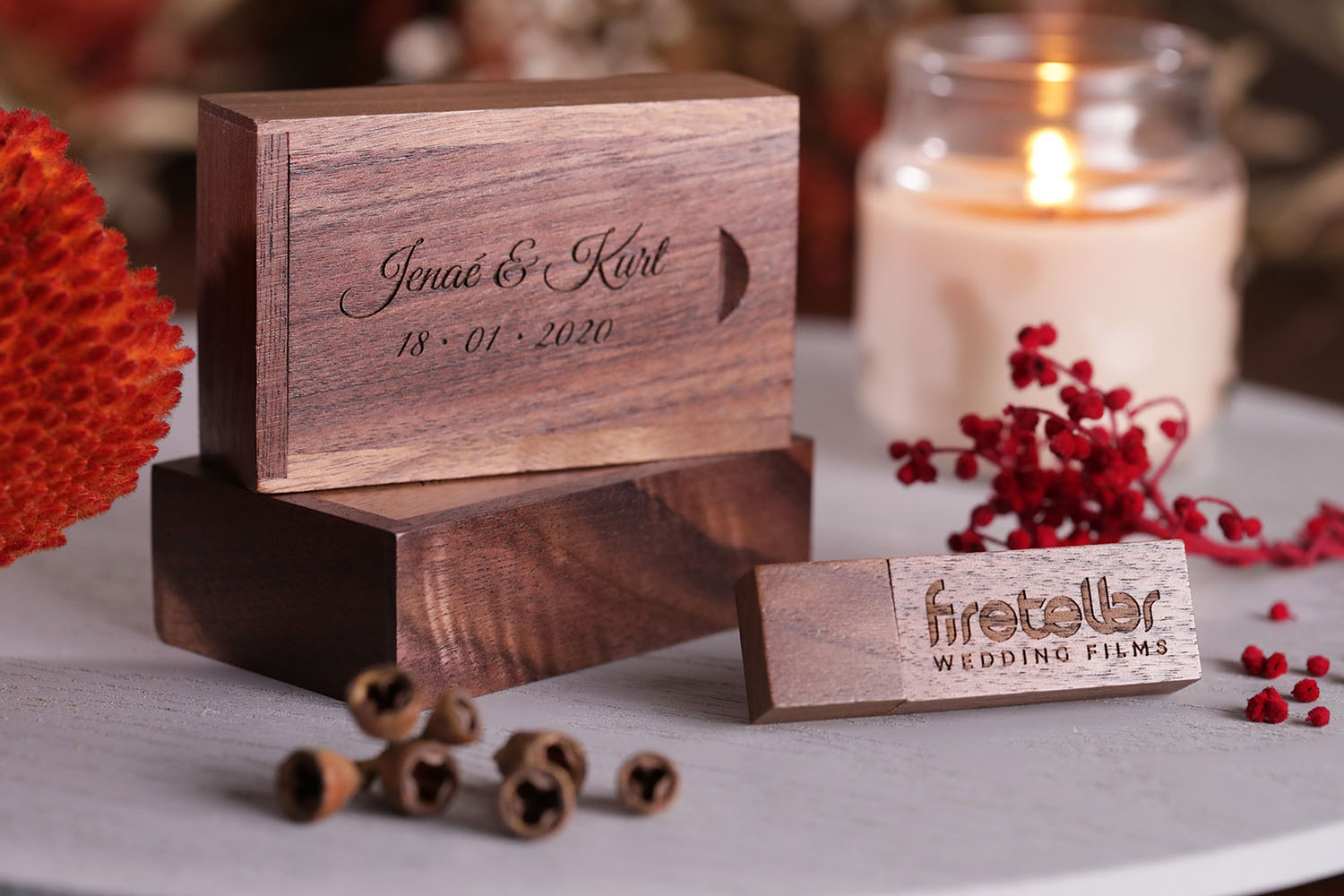 We provide your wedding films on a beautiful USB in a personalised wooden box. You can plug your USB into your smart TV and watch your films directly on the big screen.
On top of our Wedding Film Package, you can add on some amazing extras. Ask us about shooting some of your highlights on real vintage super-8 film, gorgeous to mix in with your 4K and HD footage. There's nothing like dusty super-8 to convey memories and emotions. We can also provide a Same-Day Edit to screen at your reception or an Engagement Film that you can send out with your invitations. This could be a bridal shoot or something fun like acting out scenes from your favourite movies or music videos.
We have 15 years of experience in independent film and television production.
We are award-winning filmmakers.
We are passionate about telling your unique story.
We interview you and your friends and family during the day to create a truly personal wedding video full of special messages and fond memories.
We specialise in wedding videography alone and we work alongside your photographer. We can do package deals with select photographers.
We use the best equipment including 4K cameras, steady cams and drones.
We can customise a wedding video package to suit your requirements and budget.
We can supply your wedding video on Blu Ray, USB thumbdrive and online.
We can stream your wedding LIVE in Virtual Reality online – just ask us.