We started way back in 2005, connecting over a love of filmmaking and primal storytelling. While we've made independent short films, videos and documentaries together for 15 years, Fireteller was officially founded in 2016. Fireteller creates many types of video productions such as television commercials, corporate videos, promotional videos, online learning courses and much more. Additionally, we are heavily invested in story writing and research across all mediums - books, apps, films and TV. We've had some incredible adventures so far, from filming in the red centre of Australia to the icy streets of Finland, but the best is yet to come!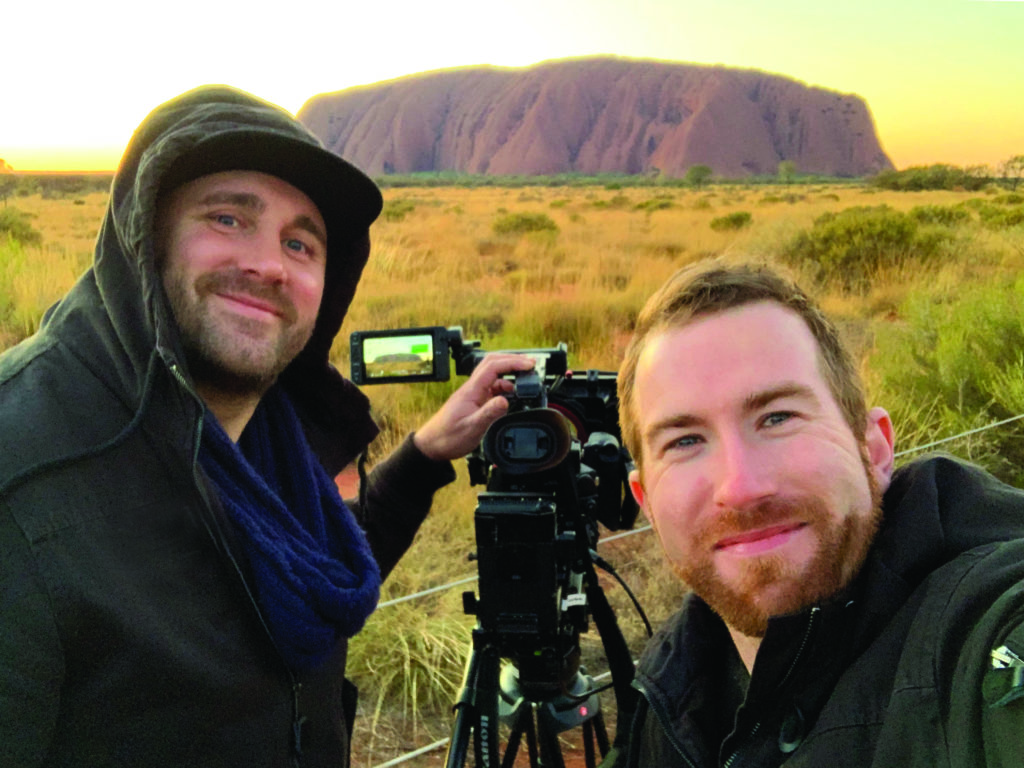 Our films and documentaries have screened, been nominated and won awards at over 75 national and international film festivals including prestigious festivals such as St Kilda Film Festival, Screamfest Hollywood, The Iris Prize and many others around the world. Online, our stories have had over a million views and counting. In 2019, we were a finalist at Tropfest 2019 (Australia's largest short film festival) with our comedy documentary about Australia's top Air Guitarist: The Jinja Assassin. In 2021, we created Shining the Light, a retelling of the Nyoongar creation story and path to reconciliation that screened on a giant waterscreen (water sprayed in the air) in Elizabeth Quay as part of the Australia Day Festival. We have a love of storytelling through a visual medium and we have a mission to 'connect, teach and change the world through sharing stories'.
Fireteller works with clients from many different industries to create beautiful corporate videos, promotional videos, branded content, video case studies, web series and online E-learning video platforms. Our web series 'Rarified Air' recently won Gold at the Brisbane Advertising Awards for branded content. We have the capacity to film in a myriad of different video styles and mediums, from small scale short form to scaled up TVC productions, utilising many of the connections we have in our industry. Get in touch with us today to discuss your next project.